ACTION ALERT!
The Long Pond Greenbelt is being threatened by illegal ATV use!
April 12, 2016
Dear Friends of the Long Pond Greenbelt,
At last night's FLPG Board meeting, Sergeant Lewis Scott met with us to discuss the illegal all terrain vehicle (ATV) activity – including quads, motorbikes, dirt bikes, etc. – in the Long Pond Greenbelt that is destroying this fragile coastal plains pond ecosystem as well as its trail system so many enjoy. His recommendation is to have ALL illegal activity reported so I am reaching out to you, our members, asking that you call and/or email every time you see or even hear the ATVs. The more we call, the higher on the priority list this illegal activity will be placed.
The number to call is 631-728-3400 (Southampton Town Police)
If you have photographs or a log of past calls please send them to:
Sergeant Scott's email – lscott@southamptontownny.gov and greenbeltnews@aol.com
Also, if you have time, please also call the 1-877-BARRENS (227-7367) number and report the incident to the Pine Barrens Commission. This is a hotline developed to file these complaints.
WE MUST ALL WORK TOGETHER TO SOLVE THIS PROBLEM BEFORE THE LONG POND GREENBELT SUFFERS IRREPARABLE DAMAGE!
Thank you for your help,


Dai Dayton
President
Friends of the Long Pond Greenbelt
631-745-0689
---
HELP SUPPORT A VERY SPECIAL PROJECT
_____________________________________________
We've mowed 'em, cut 'em, dug 'em, 
weed-wrenched 'em, and chipped 'em.
Now they're gonna be munched!
With your help, Mozart the goat and his friends 
will eat 'em right up . . .
the invasive autumn olives in Vineyard Field, that is.
____________________
Friends of the Long Pond Greenbelt is pleased to announce that Southampton Town has approved our plans for a pilot project to bring goats to the Vineyard Field Grassland Restoration where they will gnaw away at the ever-persistent invasive autumn olive regrowth. Town Council members not only endorsed this environmentally sensitive approach to controlling infestations of invasive plants, they offered their financial support by voting, unanimously, to contribute $3,500 to the project.
As gratified as we are by the town's support, the reality is that their appropriation will cover only half of the cost of the six-month program, so we are asking for your help in making up the difference.
We are brimming with enthusiasm about using this natural method of removing non-native species at Vineyard Field — a first-of-its-kind project for the East End — and we hope you will share in this exciting new stage of the grassland restoration.
Please consider a gift at one of the levels shown below, though donations in any amount are greatly appreciated.  You may click here for a printable form to mail in with your check or here to donate using PayPal.
Nibbler . . . . $25
Muncher . . . $50
Chewer . . . . $75
Chomper . . $100
Masticator . $250
Pulverizer .  $500
Thank You Very Munch!
P. S. If you'd like to read early press reports about the project, you can check out these sites:
______________________________________________________________
Friends of the Long Pond Greenbelt Celebrating 16 years! 1997-2013
We invite you join our email list to learn about this year's exciting events and see below for what's happening this month.
Widely acknowledged as one of New York State's most environmentally significant areas, the Long Pond Greenbelt encompasses a magnificent six-mile long expanse of interconnected ponds woods, and wetlands in the Town of Southampton, New York, on the South Fork of Long Island's East End. Spectacular for its wealth of rare plants, animals, and ecological communities, the Greenbelt is widely recognized as one of the most ecologically significant areas in all of New York.
A splendid feature of the Greenbelt is its magnificent collection of thirteen coastal plain pond and pondshore communities, affectionately known as the Greenbelt's "string of pearls." Both statewide and globally, these coastal plain pond environments are considered very rare and vulnerable to extinction. They also harbor one of the highest concentrations of rare plants and animals in New York State. (Read more about the Greenbelt here.)
Monthly Events
FLPG Monthly Meeting held the 2nd Monday of each month at 6 pm. Come learn about what FLPG has been working on in the Greenbelt. April – Sept. at the Long Pond Nature Center – 1061 Bridgehampton/Sag Harbor Turnpike, BH. (Location for winter months TBD, check our website or join our mailing list for more information.)
Old Farm Road clean up held the 3rd Saturday of each month at 8am. Help clean up the roadside along FLPG's adopted road. Meet at Poxabogue Park. Bring gloves, bags provided. Contact Jean Dodds for more information, 631-599-2391.
______________________________________________________________
NOTE: The Citizens Statewide Lake Assessment Program Report on Little Long Pond is now available. Click Resources in the menu above.
______________________________________________________________
For more information call:
Dai Dayton, President (631 745 0689) or Sandra Ferguson, Vice President (631 537 3752)
______________________________________________________________
Friends of the Long Pond Greenbelt is dedicated to the preservation, stewardship, and public appreciation of the unique expanse of coastal plain ponds, freshwater swamps, wetlands, and woodlands in the Town of Southampton known as the Long Pond Greenbelt, which stretches from Ligonee Creek in Sag Harbor to Sagg Pond in Sagaponack.
Citizen Science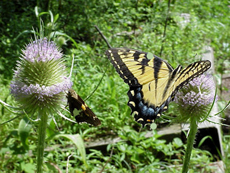 Learn how you can contribute to ongoing nature studies here.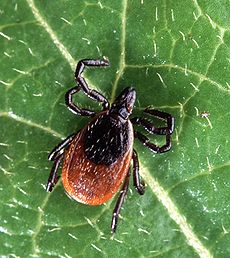 Learn about ticks and Lyme disease here
View the Southampton Town interactive trails map here.
Videos of all thirteen sessions of the first Long Island Natural History conference are available here.